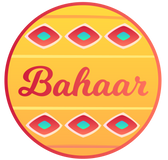 We're here for you and we're mad about support! Feel free to ask us anything on the chat function and we will get back to you in the first instance 🦄

Check out our FAQs first - we probably have answered your question there!

If your enquiry is not urgent then feel free to fill in the contact form on the right side. We'll do our best to reply to you within 48h, but might take slightly longer on busy periods.

PR/Marketing
press@bahaarkitchenuk.com

Want to partner with us on social media?

Contact Fozan & MehJabeen at: hello@bahaarkitchenuk.com

Customer Service:
hello@bahaarkitchenuk.com

Address:
Bahaar Kitchen HQ
11 Toftingall Avenue, Birchgrove, United Kingdom
CF14 4QP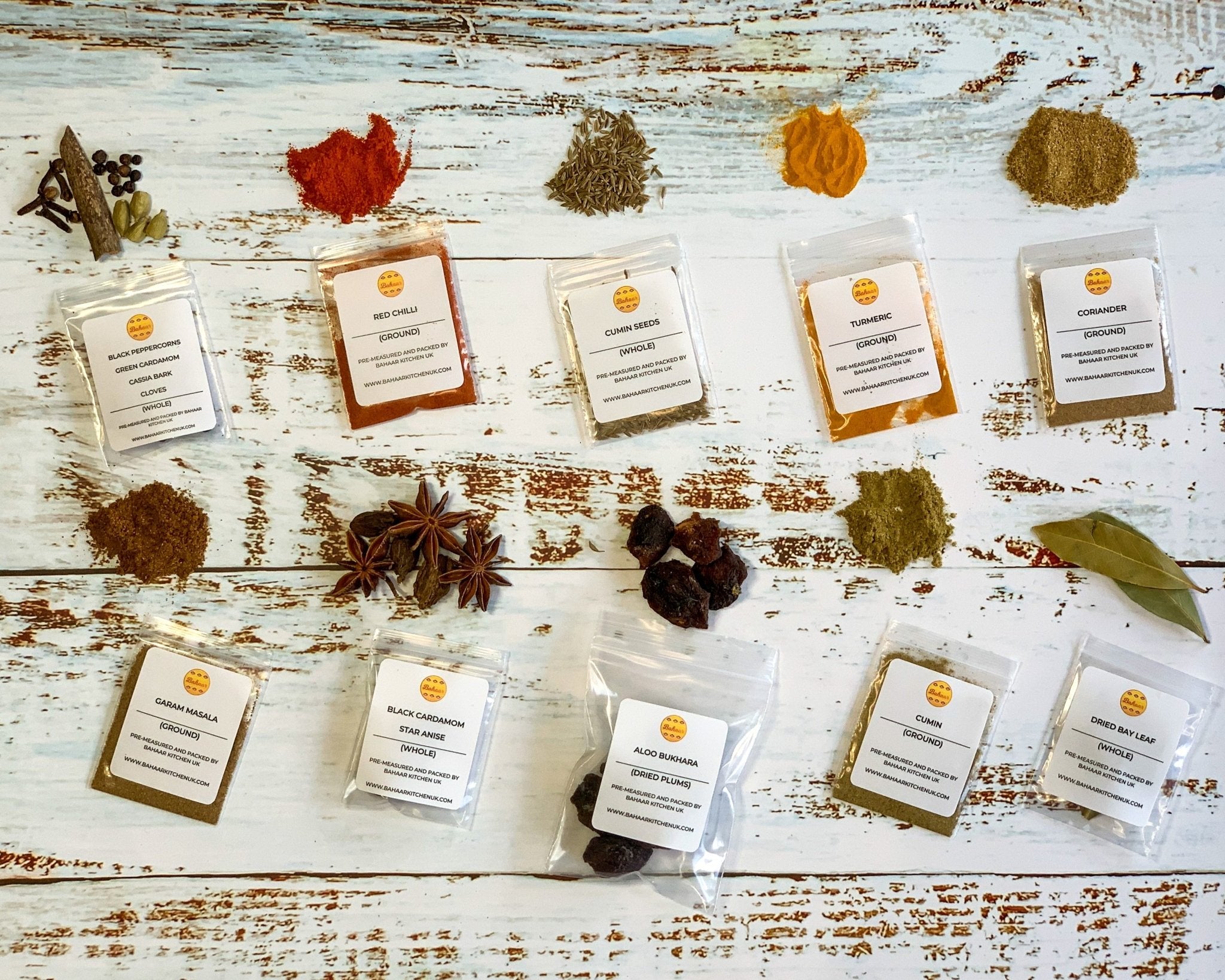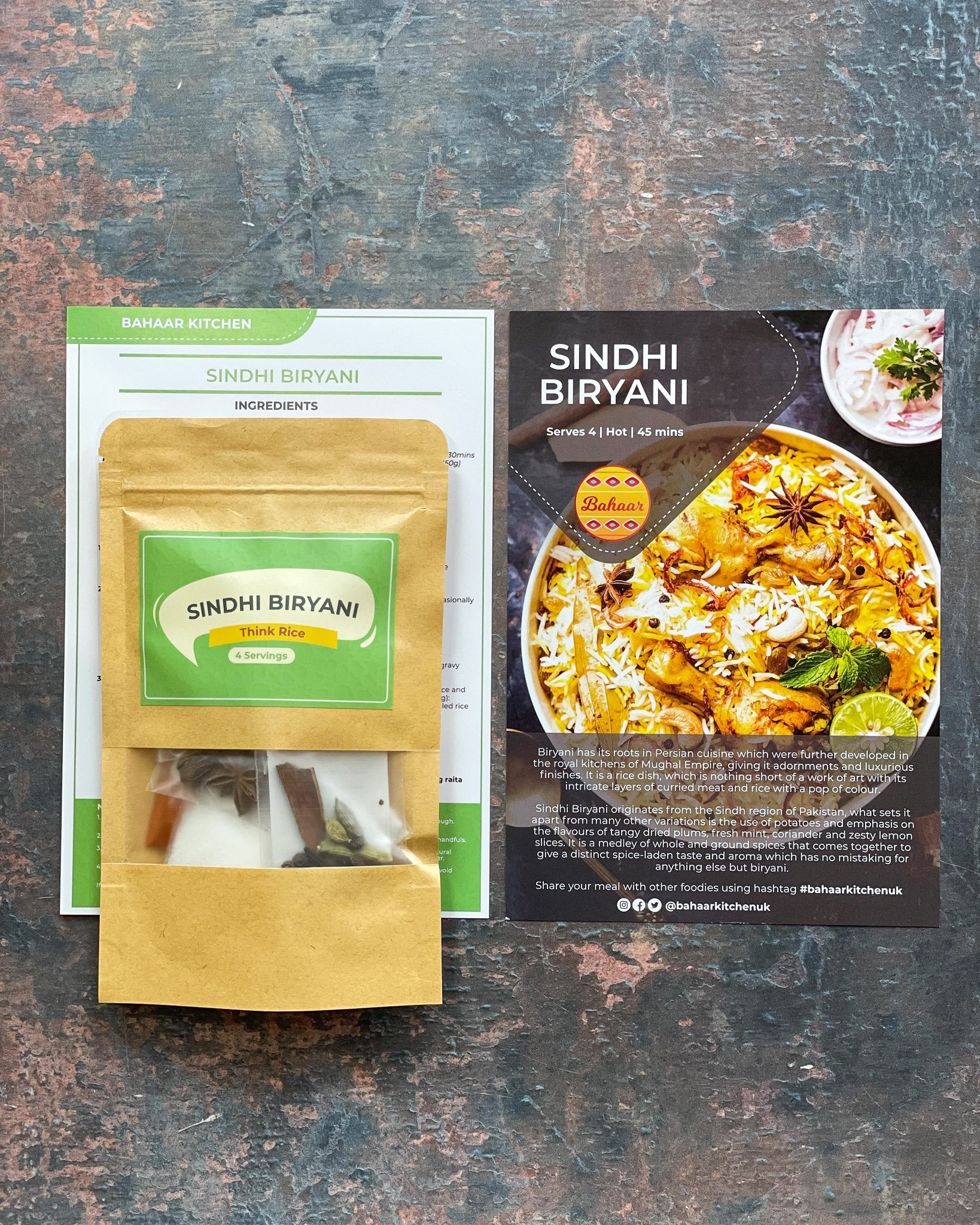 Sindhi Biryani (The BEST!)
Biryani has its roots in Persian cuisine which were further developed in the Royal Kitchens of the Mughal Court, giving it adornments and luxurious finishes. It is a rice dish, which is nothing short of a work of art with its intricate layers of curried meat and rice with a pop of colour.
Sindhi Biryani originates from the Sindh region of Pakistan, what sets it apart from many other variations is the use of potatoes and emphasis on the flavours of tangy dried plums, fresh mint, coriander, and zesty lemon slices. It is a medley of whole and ground spices that come together to give a distinct spice-laden taste and aroma which has no mistaking for anything else but Biryani.
Serves 4 | Hot | 45 mins
One Packet of Bahaar Sindhi Biryani contains spices to make Sindhi Biryani for 4 generous servings.
All our spices are individually packed; therefore, you can change the spice level to suit you. 
What's in the kit?
Whole Spices: Star Anise, Black Cardamom, Cumin Seeds, Black Peppercorns, Cloves, Green Cardamom, Cassia Bark, Bay Leaves, Dried Plums 
Ground Spices: Red Chilli, Turmeric, Coriander, Cumin, Garam Masala, Salt
Recipe Card with 3 simple stages and easy-to-follow instructions, tips, and serving ideas
Allergen and Nutritional Information 
Packed on premises that handle cereals, nuts (including peanuts), soya, sesame, and products containing gluten. Due to being packaged on-premises that handle all named allergens, we cannot guarantee allergen-free products.
For further advice please contact hello@bahaarkitchenuk.com