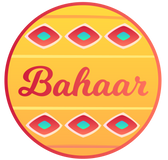 We're here for you and we're mad about support! Feel free to ask us anything on the chat function and we will get back to you in the first instance 🦄

Check out our FAQs first - we probably have answered your question there!

If your enquiry is not urgent then feel free to fill in the contact form on the right side. We'll do our best to reply to you within 48h, but might take slightly longer on busy periods.

PR/Marketing
press@bahaarkitchenuk.com

Want to partner with us on social media?

Contact Fozan & MehJabeen at: hello@bahaarkitchenuk.com

Customer Service:
hello@bahaarkitchenuk.com

Address:
Bahaar Kitchen HQ
11 Toftingall Avenue, Birchgrove, United Kingdom
CF14 4QP
FAQ's
Your one stop guide to all the questions you may have about our products, their shipment and anything in between!
About our Bahaar Recipe Spicekits
Our mission at Bahaar Kitchen is to give you all of the cooking fun with none of the hassle. That's why we send you tried and tested recipes, step-by-step instructions with easy to find shopping list ingredients and freshly batched pre-measured spices.
Are Recipe Spicekits good value for money?
Our recipe spice boxes are between £4.95-6.95 each and contain fresh batch of spices to help you cook delicious meals for 4 generous servings or 2 twice.
With our pre-measured spices, you won't feel the need to buy spices in bulk that you don't use often, leaving you with a fresh batch of spice each time without any that goes to waste. 
Do I need to be an experienced cook to use The Spicekits?
Not at all! The Bahaar Spicekits are fun for all ages. There is no cooking experience required (though it might make things a little easier). Just follow the simple instructions on the recipe card provided and you should be cooking like a pro in no time!
Do you have vegan adaptations for your recipes?
Palak Paneer: Paneer can be replaced with boiled potato cubes or halved baby potatoes. Alternatively, you can also use tofu. Ghee can be replaced with vegetable oil of your choice.
Daal Makhani: Ghee and Butter can be replaced with vegetable oil of your choice. We only use cream for garnishing so that can be skipped.
Kala Channa Pulao: Ghee and Butter can be replaced with vegetable oil of your choice. Yoghurt can be replaced within the same step in the recipe instruction with one finely chopped medium tomato.
Lahori Chikar Choley: Vegan Spicekit
Baingan Bharta: Vegan Spicekit
Are ingredients in your recipe hard to find? 
Currently, we provide pre-portioned Brown Chickpeas, White Chickpeas and Urid & Black Eye Beans Mix to pair with our Kala Channa Pulao, Lahori Chikar Choley and Daal Makhani Spicekits on our store. However, you could also purchase them from your local international food store or online. All our remaining ingredients can be easily found at any big store of Tesco, Asda, Sainsbury's, Morrisons and Waitrose.
About our Spices
Is it just Spices?
No! In addition to pre-measured whole and ground spices, each of our spicekit comes with a step-by-step recipe card, and spice flavour profile! 
We also offer pre-measured Bahaar Brown Chickpeas, White Chickpeas and Urid & Black Eye Beans mix that complement our Kala Channa Pulao, Lahori Chikar Choley and Daal Makhani spicekits. You can add these as add-ons separately with your order! 
We also source a limited selection of handwoven baskets from artisans in Pakistan.
How many does one kit serve / can I cook for more than two people?
Currently, each of our recipe spicekit is designed for 4 servings (or 2 twice). Some of our customers like to cook together and share the joy of cooking with the family or cook in one batch and save the rest for later!
How long will the spices keep? 
All our spices come in a heat-sealed kraft packet that contains pre-measured individually packaged spices in sealed pouches to retain the freshest flavours and aromas. As long as you store spices in a dark place in your kitchen, out of direct sunlight, we advise using them within 6 months to ensure they retained their quality. 
Where do you source your spices from?
We work with and carefully source all our spices, salt and ingredients from vendors all over the world. We take pride in saying that all our spices are freshly measured and packed right here in the UK in our family production kitchens.
How can I buy replacement spices for each recipe?
At the moment, we are providing the complete recipe spicekits that comes with pre-measured spices. Most of our packaging is sustainable and widely recycled which makes it easier for you to purchase the fresh batch of spices every single time.
Delivery
How quickly will I receive my order?
For all information regarding UK and international deliveries please visit: https://bahaarkitchenuk.com/pages/shipping-refund
When will my first recipe spicekit arrive? 
We deliver with Royal Mail and usually parcels arrive within 3-5 working days.
Will my order fit through the letterbox? 
This will depend on what you have ordered; all our signature recipe spicekits come in boxes that are designed to fit through most standard letterboxes and don't require a signature, so you don't have to be in to receive the box. 
Where do you deliver?
We deliver to the whole of the UK using Royal Mail.
What happens if I do not receive my order or if some items are damaged or missing?
We always strive to make sure that you get your order quickly and in good condition. But we understand mistakes happen. We will do our very best to make it right. Please send the details to us at hello@bahaarkitchenuk.com.

If your order is lost due to a wrong address provided to us however, you may not be eligible for a refund.
Allergy Information... 
Our Recipe spicekits are packed on premises that handle cereals, nuts (including peanuts), soya, sesame & products containing gluten, we cannot guarantee allergen-free products.
For further advice please contact hello@bahaarkitchenuk.com
Press and Collaborations
Is there an email where I can reach out for press inquiries and other unique opportunities? 
We would love to hear from you! Please send us all your inquiries to: hello@bahaarkitchenuk.com.
Where can I get more information about your products?
We are always updating the content on our Bahaar store and our social media pages. Follow us on Instagram and Facebook @bahaarkitchenuk. You can also subscribe to our mailing list and be first to find out about amazing new products, get inspiration for wonderful gift ideas, and spicekits for special occasions. We will not share your information with any third parties and will only be used to send you deliciousness straight to your inbox.