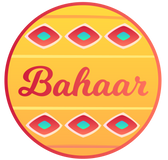 We're here for you and we're mad about support! Feel free to ask us anything on the chat function and we will get back to you in the first instance 🦄

Check out our FAQs first - we probably have answered your question there!

If your enquiry is not urgent then feel free to fill in the contact form on the right side. We'll do our best to reply to you within 48h, but might take slightly longer on busy periods.

PR/Marketing
press@bahaarkitchenuk.com

Want to partner with us on social media?

Contact Fozan & MehJabeen at: hello@bahaarkitchenuk.com

Customer Service:
hello@bahaarkitchenuk.com

Address:
Bahaar Kitchen HQ
11 Toftingall Avenue, Birchgrove, United Kingdom
CF14 4QP
Our Origin Story
We are a husband and wife team hailing all the way from Lahore and Islamabad. As ardent foodies we are passionate about Pakistani cuisine, for its rich flavour, use of various spices, traditional methods of cooking, and unbelievable taste. Amidst a global pandemic and series of lockdown, our safe haven has been cooking together, where we feel comfortable, creative and motivated. This has led to the creation of Bahaar Kitchen, where we have curated spice kits to recreate a cook-at-home experience for you to enjoy.
Bahaar is a word from the Urdu language literally meaning "Spring". It is a season where nature bursts back into life with an explosion of colours. We capture the essence of this season by bringing colourful quality spices into your kitchen. These spices bursting with various flavours and aromas are what makes Pakistani cuisine incredibly tasty. We take inspiration from our memories of cooking together and also draw on the knowledge of our mothers, making our spice kits as authentic as possible for modern kitchens.
WHY WE DO WHAT WE DO
We truly believe that cooking isn't a skill restricted to some and that everyone has an inner chef, it just needs to be reclaimed.
Our goal here at Bahaar Kitchen is to curate experience and educate. Fear of "messing up" a recipe, the lack of time for gathering hard-to-find ingredients or the stress of adding spices in correct amounts, stops many people before they even get started. That's why the Bahaar Spicekits were created. To take as much of the hassle out of Pakistani cuisine as possible and make cooking an experience to look forward to.
Quality time spent with friends and family over food and mealtimes is an inherent part of Pakistani culture, and we honour this heritage through our Bahaar Spicekits and Store. Bringing people together and forging greater relationships is what lies at the heart of everything we do.
Let us take you on a journey to explore Pakistani cuisine one spicekit at a time.
- Fozan Ghalib & MehJabeen Moghal, Co-founders & Huband-Wife duo